Shane Arthur Lowe, Sensei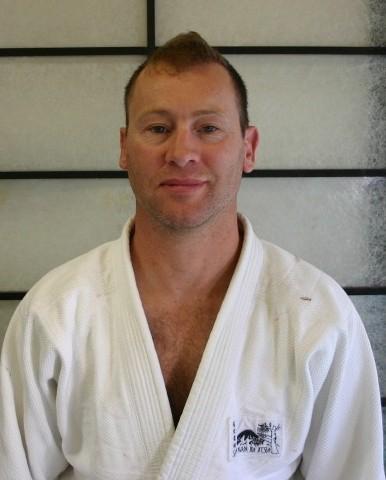 Date of Birth:
22 March 1966
Current Dojo: New Plymouth
Year Started Martial Arts: 1984 Shushikai Karate, 1996 Sakura Kan Jiu Jitsu
Year Started SKJJ: 1996
Current Grade SKJJ: 2nd Dan
Other Grades: 1st Dan Shushikai Karate
Other Martial Arts Experience: Karate
Main Instructor: James Salter Kancho Sakura Kan Jiu Jitsu
Other influencing Instructors

Alf Terry, Kancho, Shushikai Karate
Chris Jones, Sensei, Shushikai Karate
Terry Foster, Sensei, Shushikai Karate
Alistair Thompson, Shihan, Sakura Kan Jiu Jitsu
Favorite Technique: The right technique for the right situation
Most Memorable Martial Arts Moment: Gasshaku (Martial Arts Camp). They are hard but the company and atmosphere are awesome!
Other Magic Moments: Diving, my other passion
Favorite Saying: Do it to them before they do it to you!
Other Skills: Fitter/Turner/Machinist and Dad